Things to do in Cambridge
Get to know the city with a few extra things to do before or after your tour
Cambridge is the County town of Cambridgeshire and home to the University of Cambridge and Anglia Ruskin University. It is approximately 55 miles (88.5km) north of London, with good road and rail links, plus airports at Stansted and Cambridge. if your visit is just to the City, or gives you time to see other places of interest within a 20 mile (32km) radius, you will not be disappointed. Here are just some ideas to help you plan your time in Cambridge.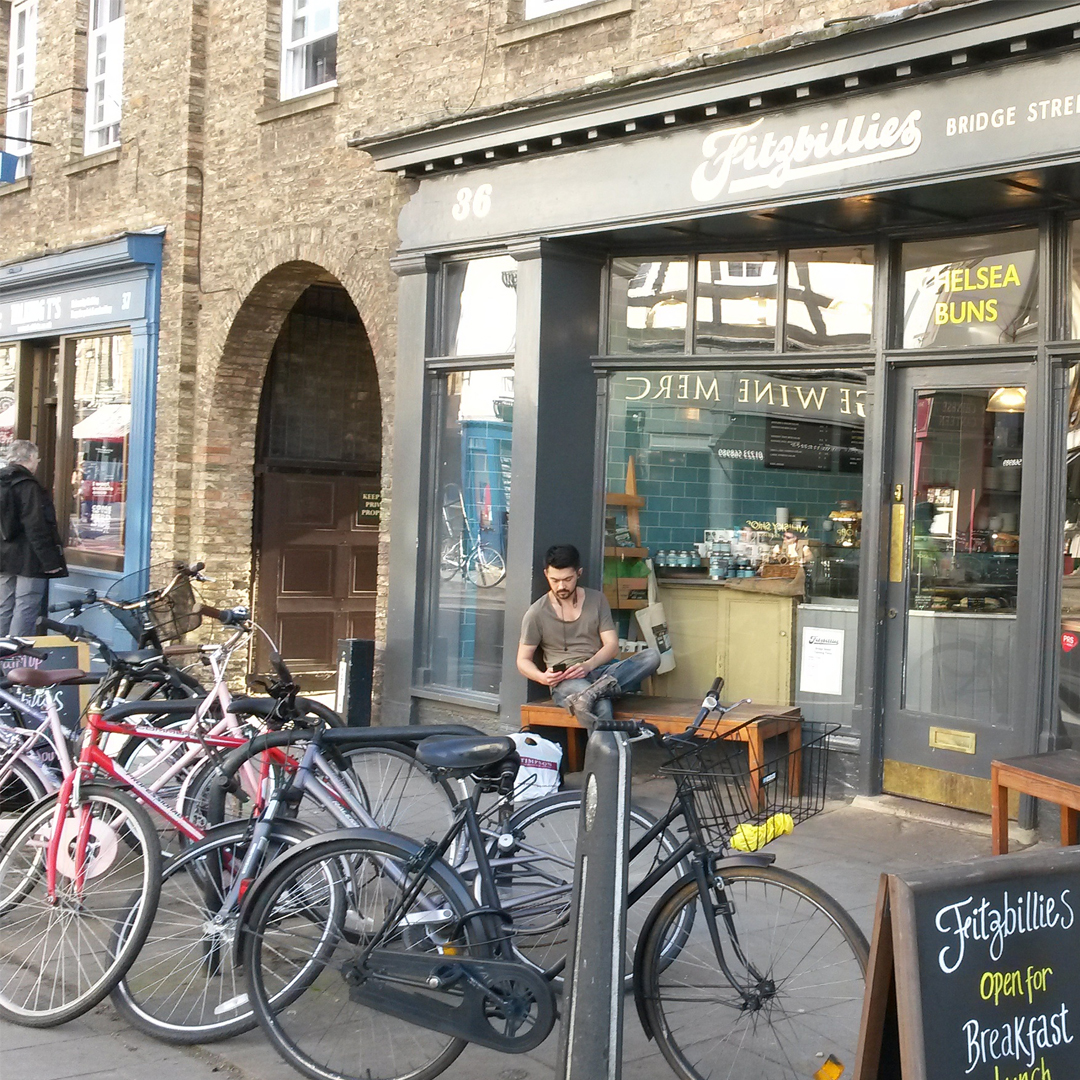 Eating Out in Cambridge
Walking around the town centre you will find many cafes and pubs serving drinks and food, with a wide variety of menus. Cambridge has two unique locations with a long tradition of hospitality: Fitzbillies cafés serving lunches, cakes and pastries – you must try a delicious Chelsea bun. The Eagle is an original C16th pub, serving food and drink throughout the day and is home to the world famous RAF bar. Restaurants are plentiful, so you will have lots of choice.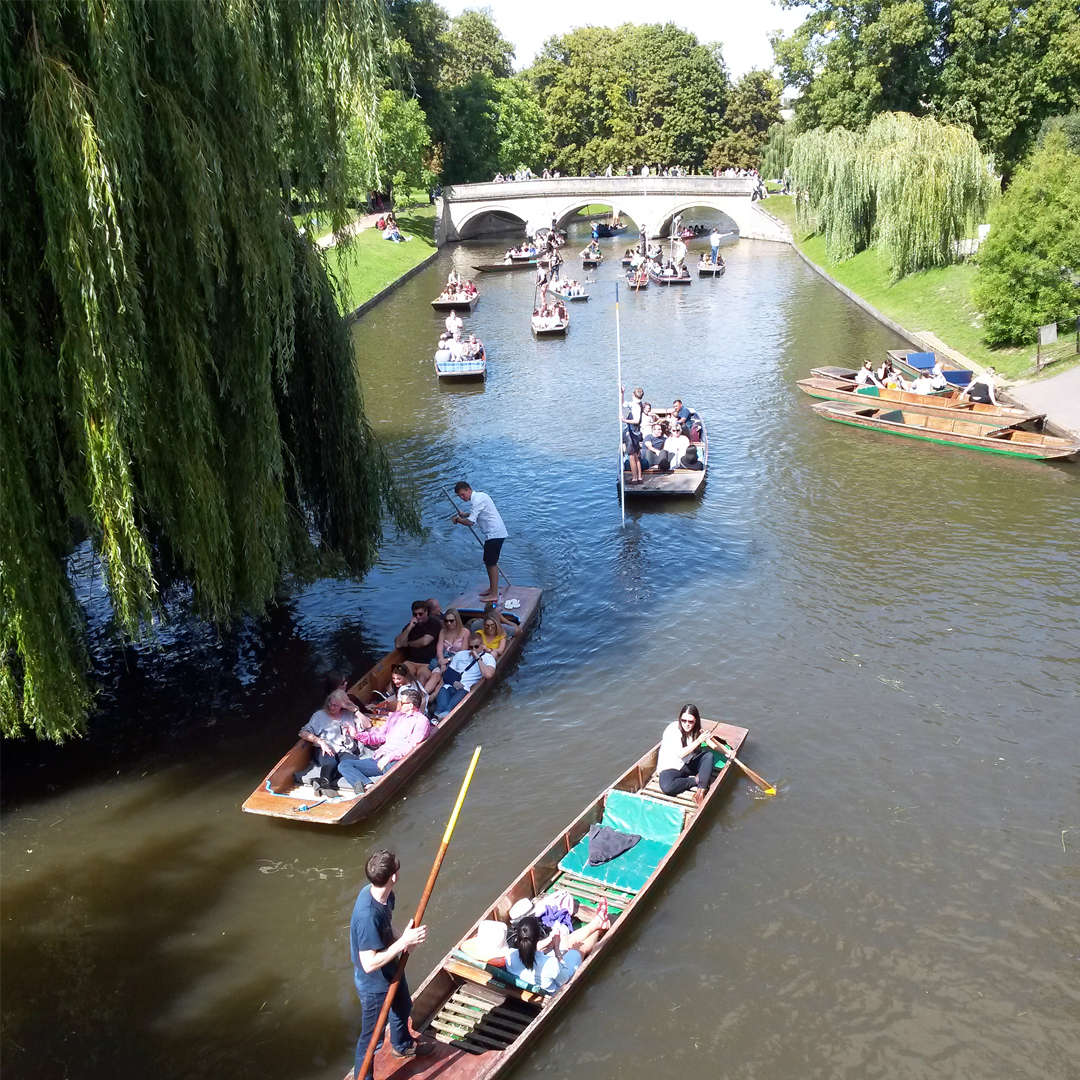 Punting
If you only visit Cambridge once you will probably want to go punting. Punts are flat-bottom boats propelled by a pole, that were originally used for travelling across the shallow waters of the Cambridgeshire Fens, for catching eels or collecting reeds. There are now several companies in the town where you can hire a punt yourself or be taken in style on a chauffeur punt along the river Cam. The river gets very busy in the summer so the safe option, if you want to avoid falling in the river, is to take a chauffeur punt.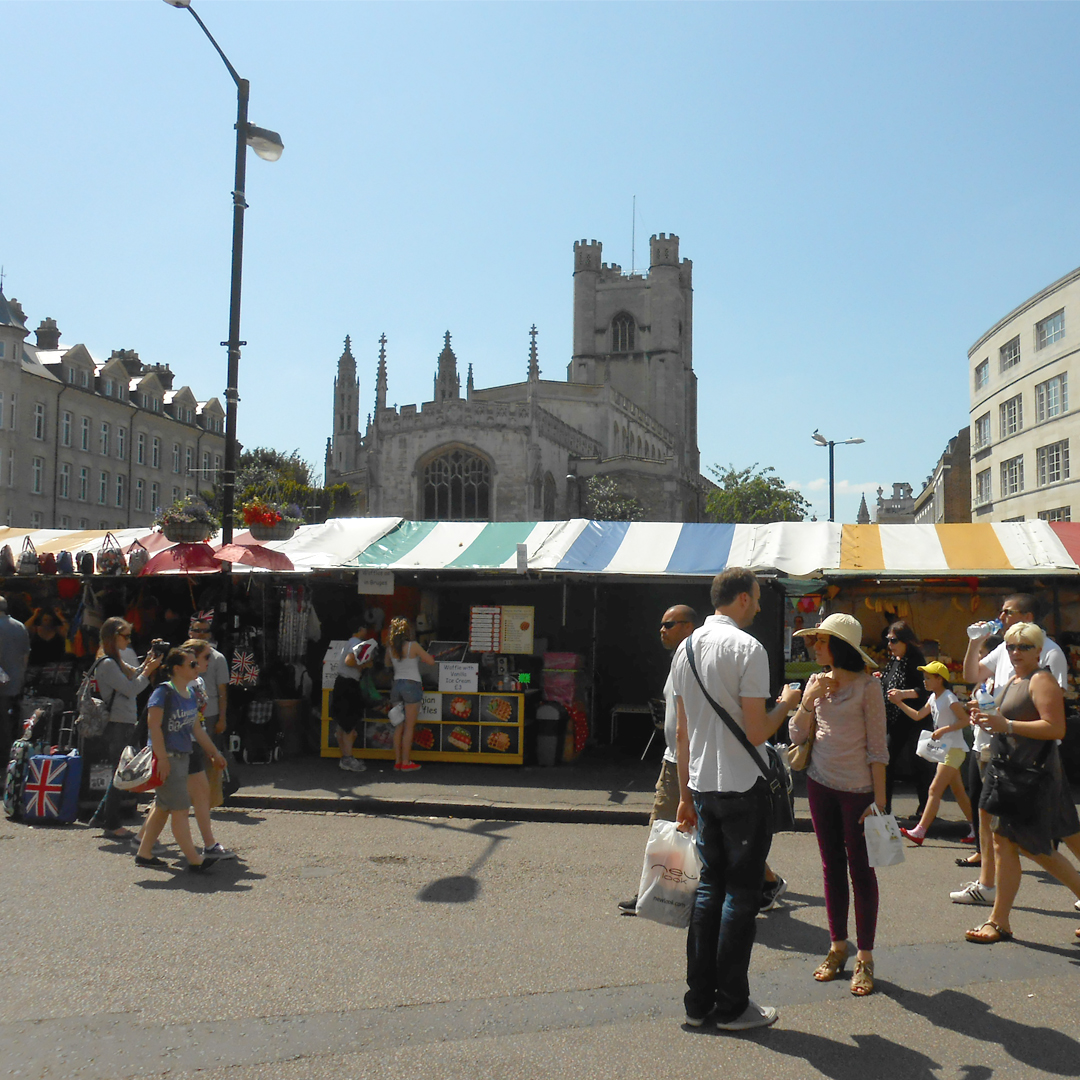 Shopping
Cambridge is a great place for shopping with both High Street and independent shops, as well as a Town Centre market selling fresh produce, local crafts, second hand books and quirky items. Head for the Grand Arcade in the town centre, or for the Grafton Centre within 15 minutes walking distance. Don't miss out on the independent stores in cobbled side streets.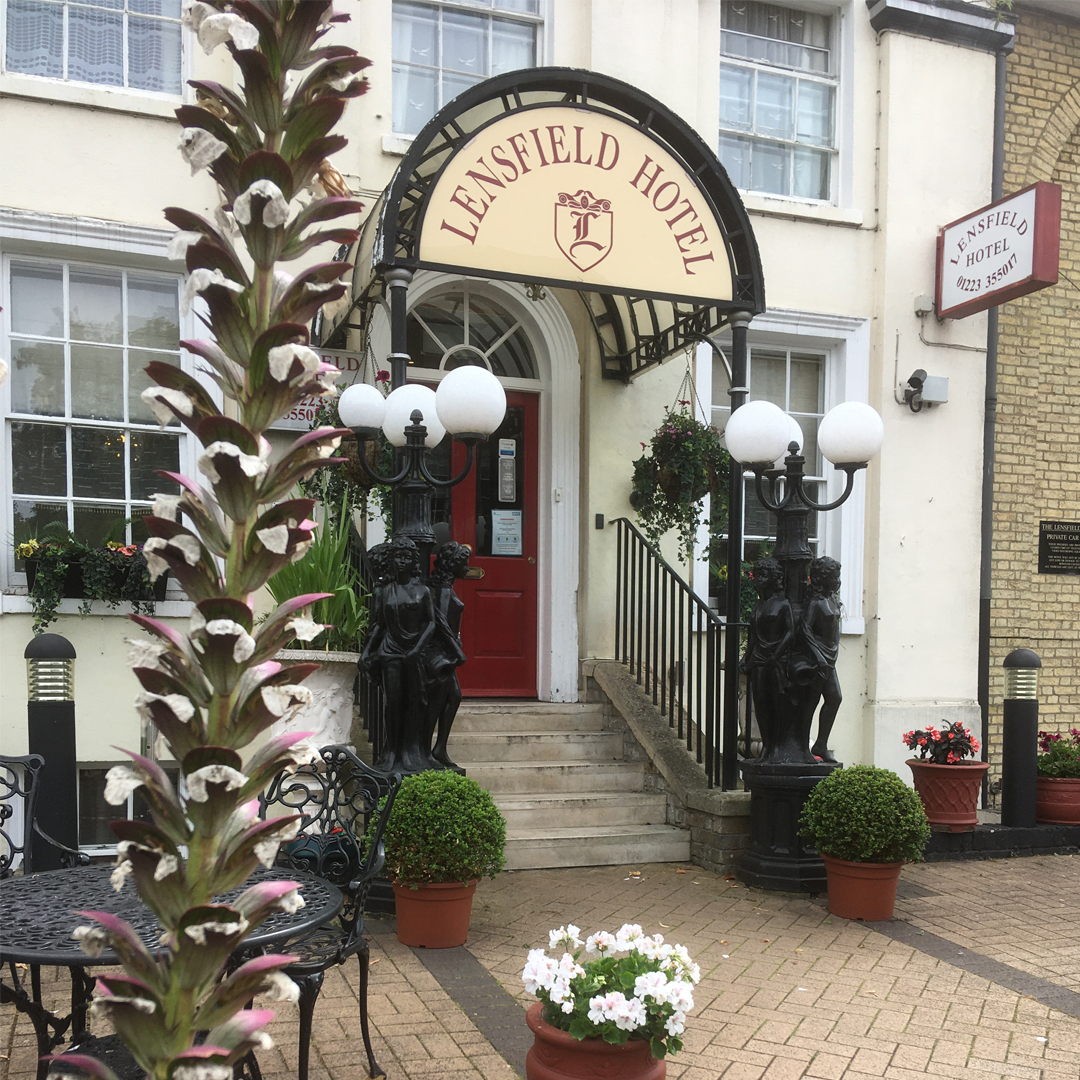 Where to Stay
As you might expect, Cambridge has a good range of accommodation catering for all budgets. You can find elegant hotels, Airbnb rooms, guest houses, youth hostels. You can choose a B&B stay at a Cambridge college, when the University students are away. So check individual college websites for availability.
Museums
There are nine museums belonging to Cambridge University, in addition to several independent museums e.g. the museum of Technology and the Museum of Cambridge. The Fitzwilliam Museum holds one of the finest collections of art and antiquities outside London. A Google search of 'Museums in Cambridge' will give a full list, many of which have events throughout the year.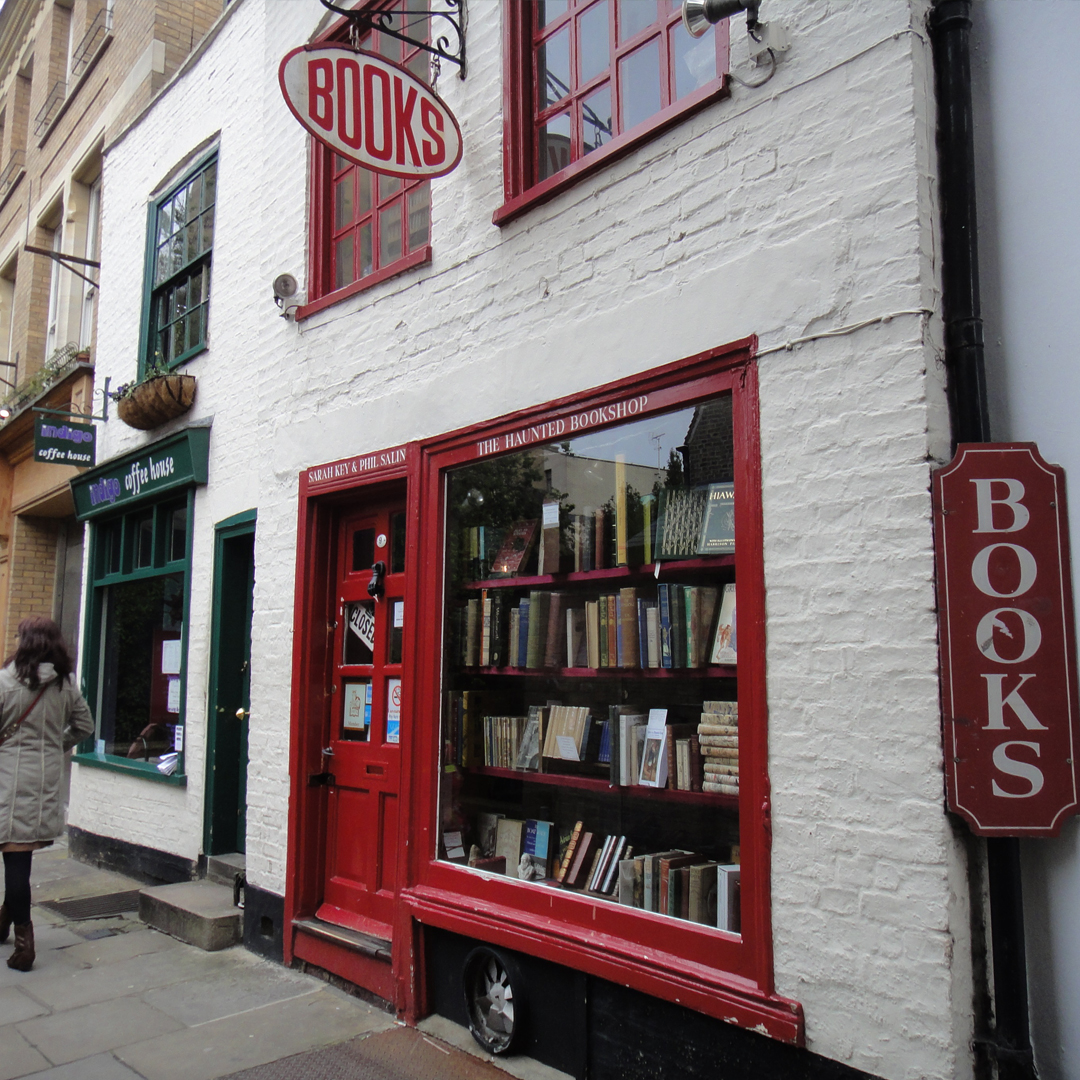 Bookshops
You don't have to go far to find a bookshop in Cambridge, both new and second hand. Near the Market Square is the Cambridge University Press Bookshop which has been meeting the needs of students, academics and avid readers since it was founded by King Henry VIII in 1534. Cambridge University Press is the oldest university press in the world, the publishing business of the University of Cambridge and also the Queen's Printer. You will find antiquarian and second hand books at G. David Bookshop and at the Haunted Bookshop.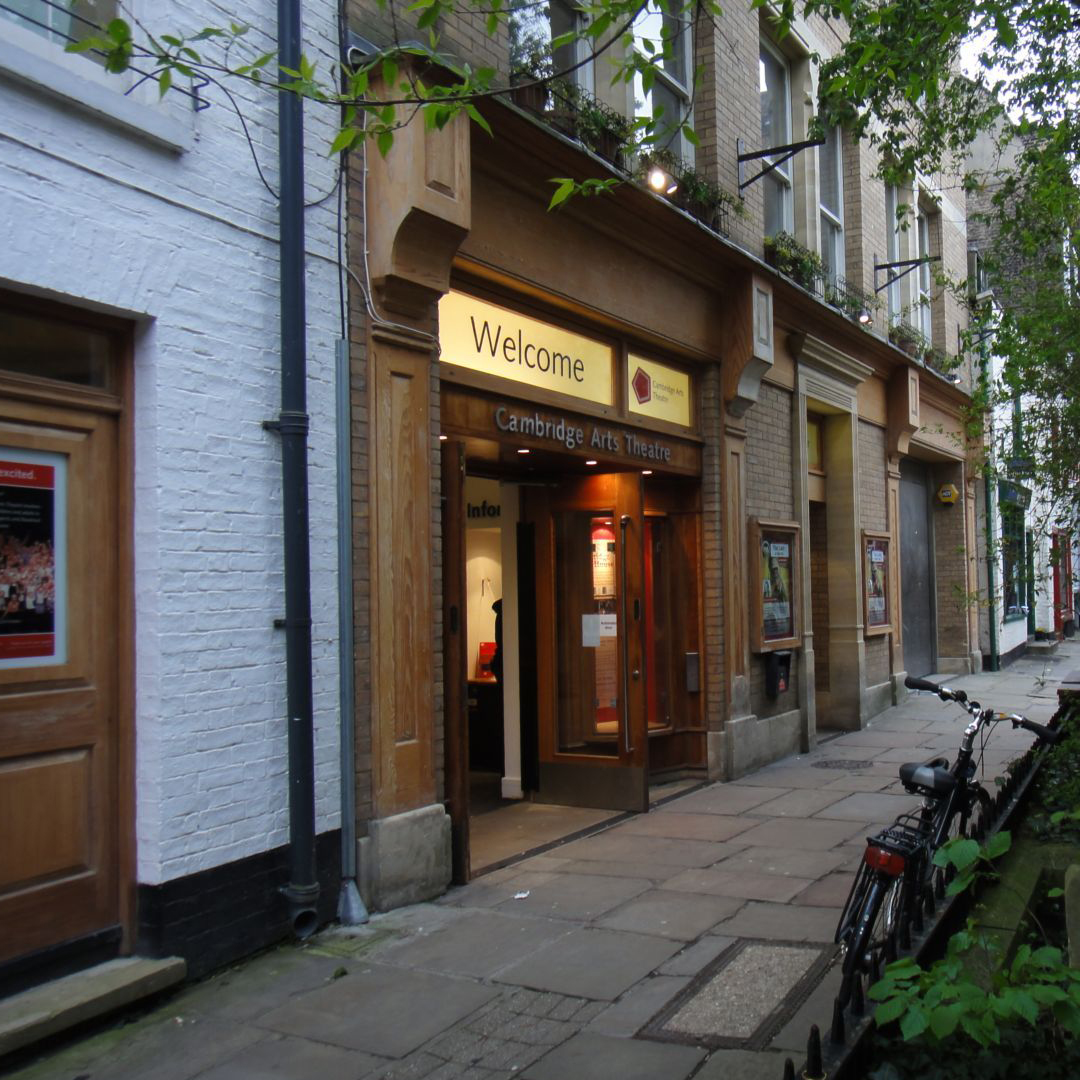 Concert Halls and Theatres
If you want to hear music or be entertained every evening, Cambridge is the place for you. The street railings are lined with posters advertising a wide range of events for you to choose from. The University Concert Hall at West Road is a fabulous venue. The centrally located Corn Exchange brings entertainers and musicians from around the world into the city. The Cambridge Junction is a venue with a wide programme of comedy, music, poetry, theatre and dance, well worth a look. The Cambridge Arts Theatre has a full programme of plays and live entertainment, featuring acclaimed artists.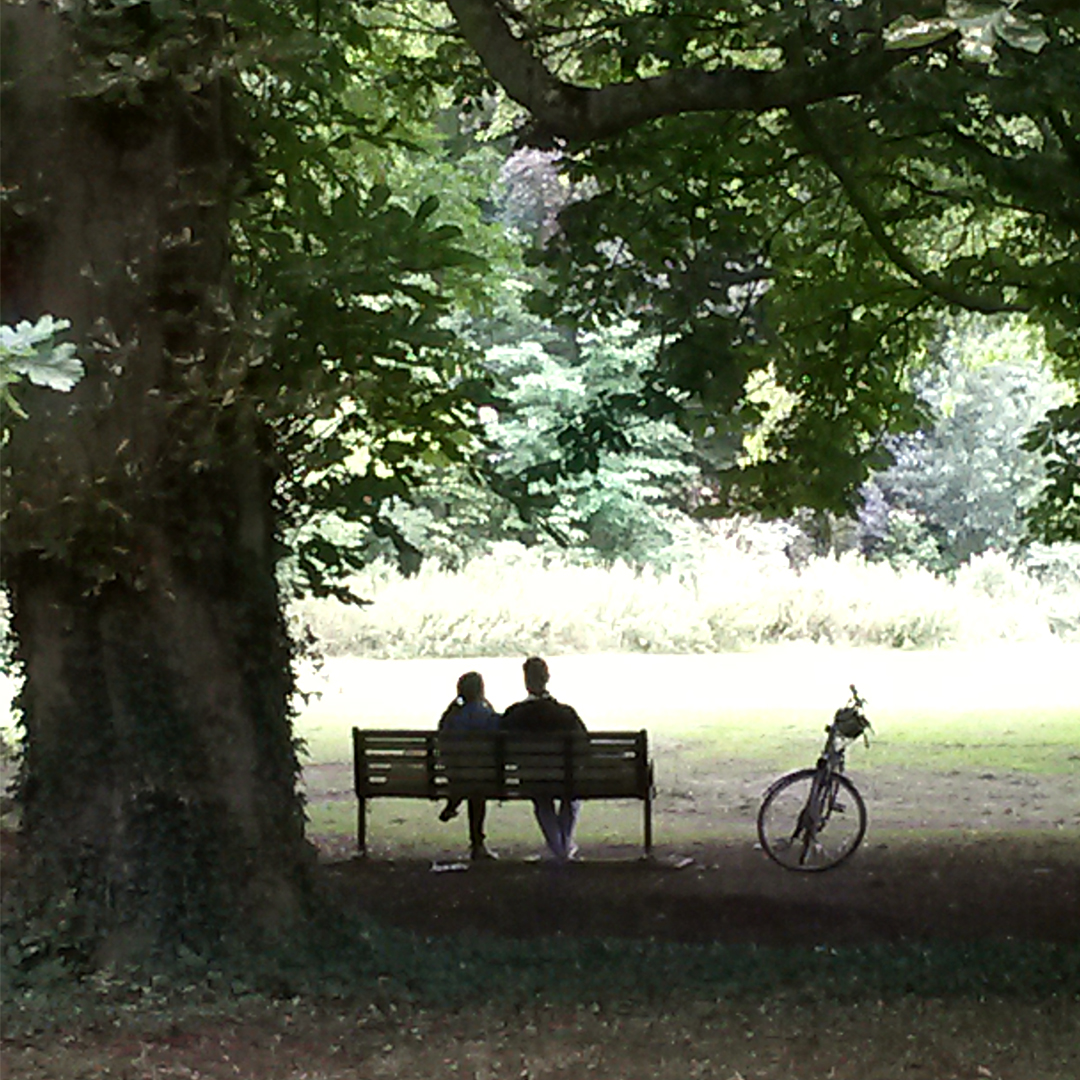 Open Spaces
Cambridge is surrounded by large open spaces of common land where you can relax, have a picnic and watch the world go by. The commons are used for festivals throughout the year: on Midsummer Common you can visit the Strawberry Fair in June or see the Firework celebrations in November. There is an annual Beer Festival on Jesus Green, and a Summer Fair on Parker's Piece. Or you can just sit along the river bank while the University rowing races, known as the Bumps, are taking place.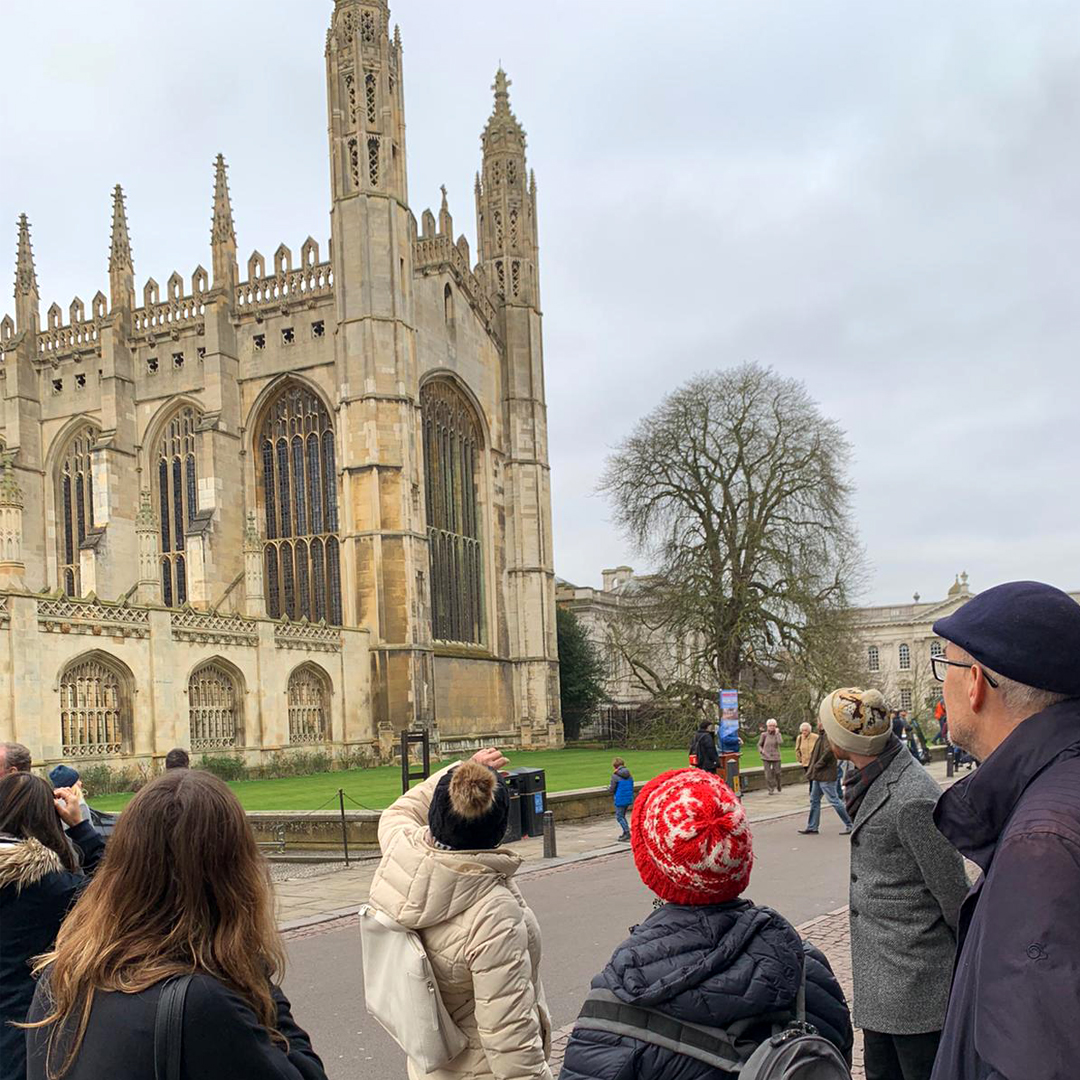 Cambridge University
The town centre is home to the 31 colleges that make up Cambridge University. You cannot fail to notice the architecture, the sense of history, the bicycles and the students who are so much a part of the city. If you book a walking tour with https://cambridgecitytours.com/ we can help you to discover more about the University history and famous names who have studied here. We can also take you inside a college.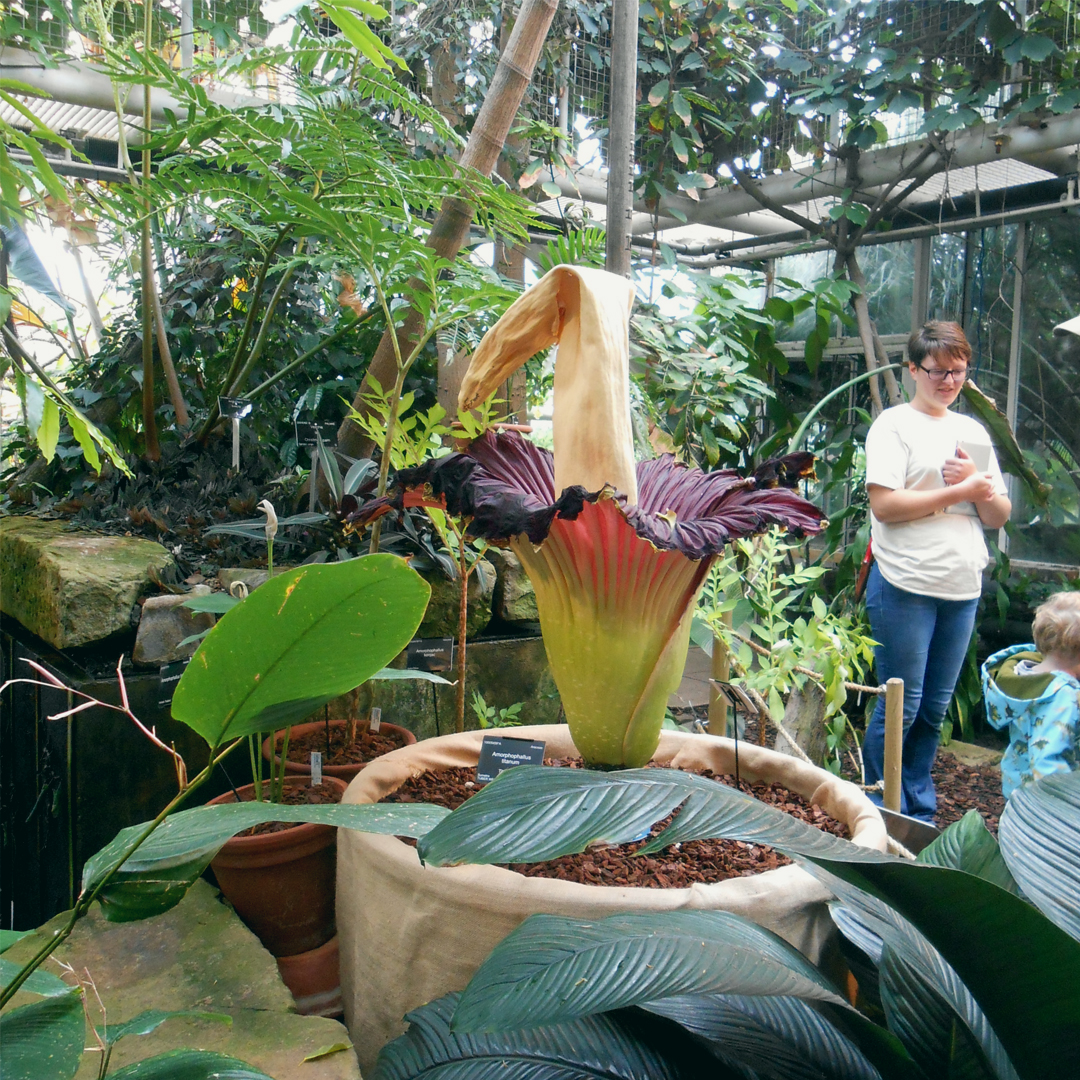 University Botanic Garden
Located just one mile (1.6 km) south of the city centre is the University Botanic Garden, designed by John Henslow, a 19th century Professor of Botany at Cambridge University, to host his tree collection. Planting began on the 16 hectare (40 acres) site in the middle of the 1830s and now holds a collection of more than 8,000 plant species. The Garden is open all year, allowing you to see plants that grow in every season. A programme of events throughout the year and there is a café on site.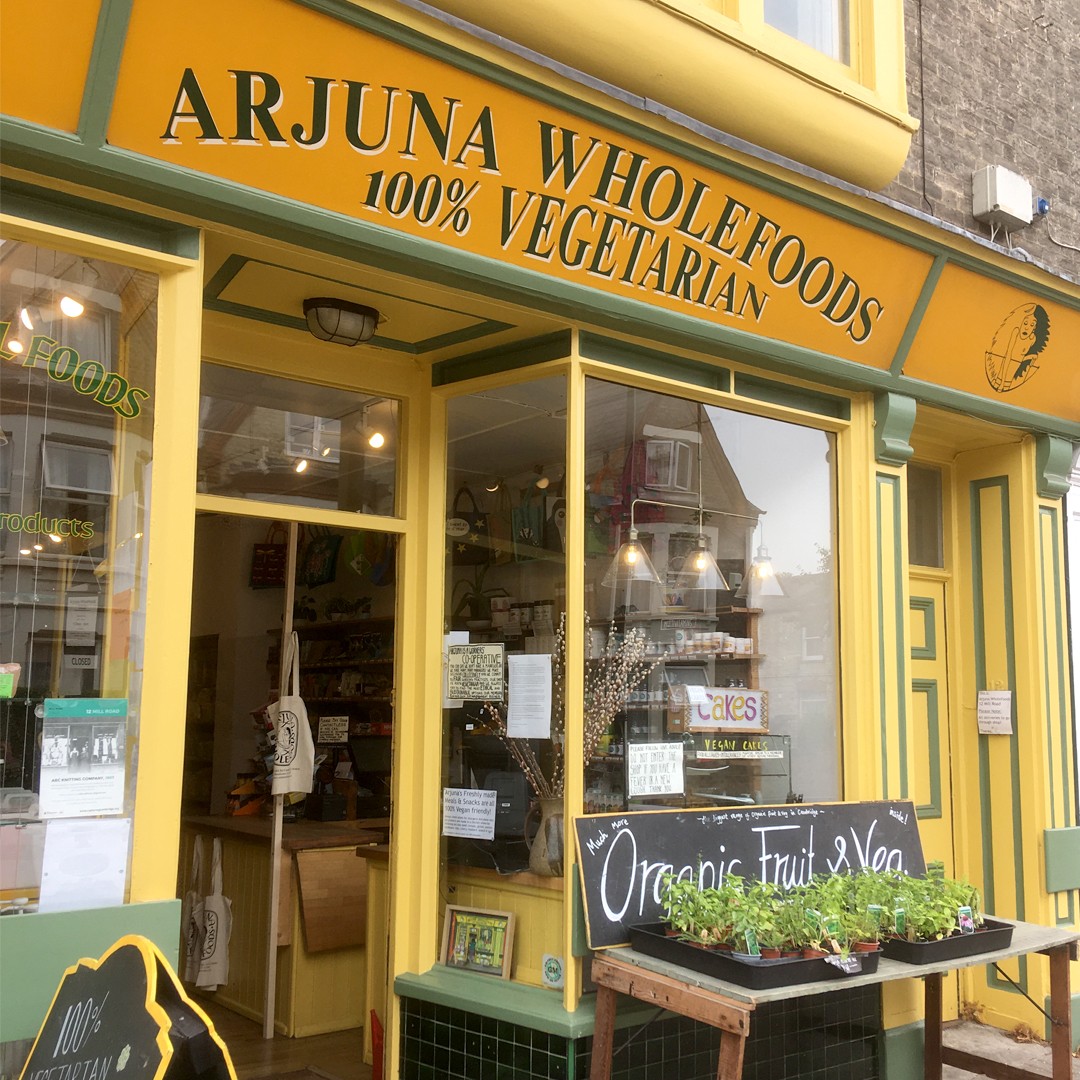 Mill Road
Take a walk across Parker's Piece to another area of Cambridge that is home to a broad and diverse mix of shops, restaurants, cafés, independent businesses, churches, a Hindu temple and the beautiful Cambridge Central Mosque recently completed in 2019. One of Cambridge University colleges, Hughes Hall, is located off Mill Road and behind the college is Fenner's, the Cambridge University cricket club. The second university in the town, Anglia Ruskin University, is just north of Mill Road. If you are interested in visiting the David Parr House, this 19th century Arts & Crafts house can be found on Gwydir Street, just off Mill Road, but you will need to book in advance.
Things to do within a 20 mile (32 km) radius of Cambridge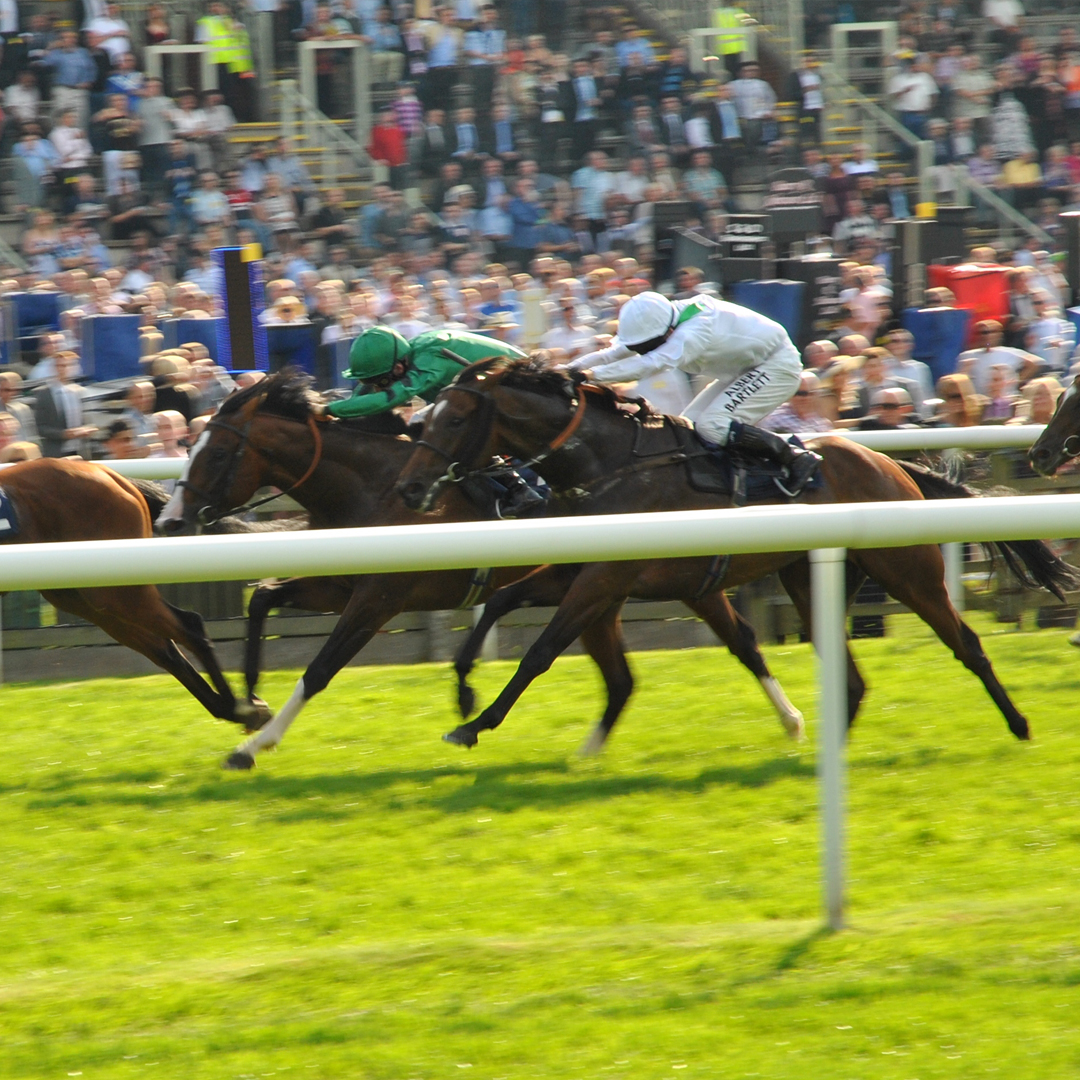 Newmarket
Fancy a day out at the races? Then head for Newmarket, a town 13 miles (21 km) east of Cambridge. Considered to be the birthplace and global centre of thoroughbred horse racing, Newmarket has both the largest training centre and breeding centre for racehorses in Britain. It is home to most major British horse racing institutions and is a world-class centre for horse health.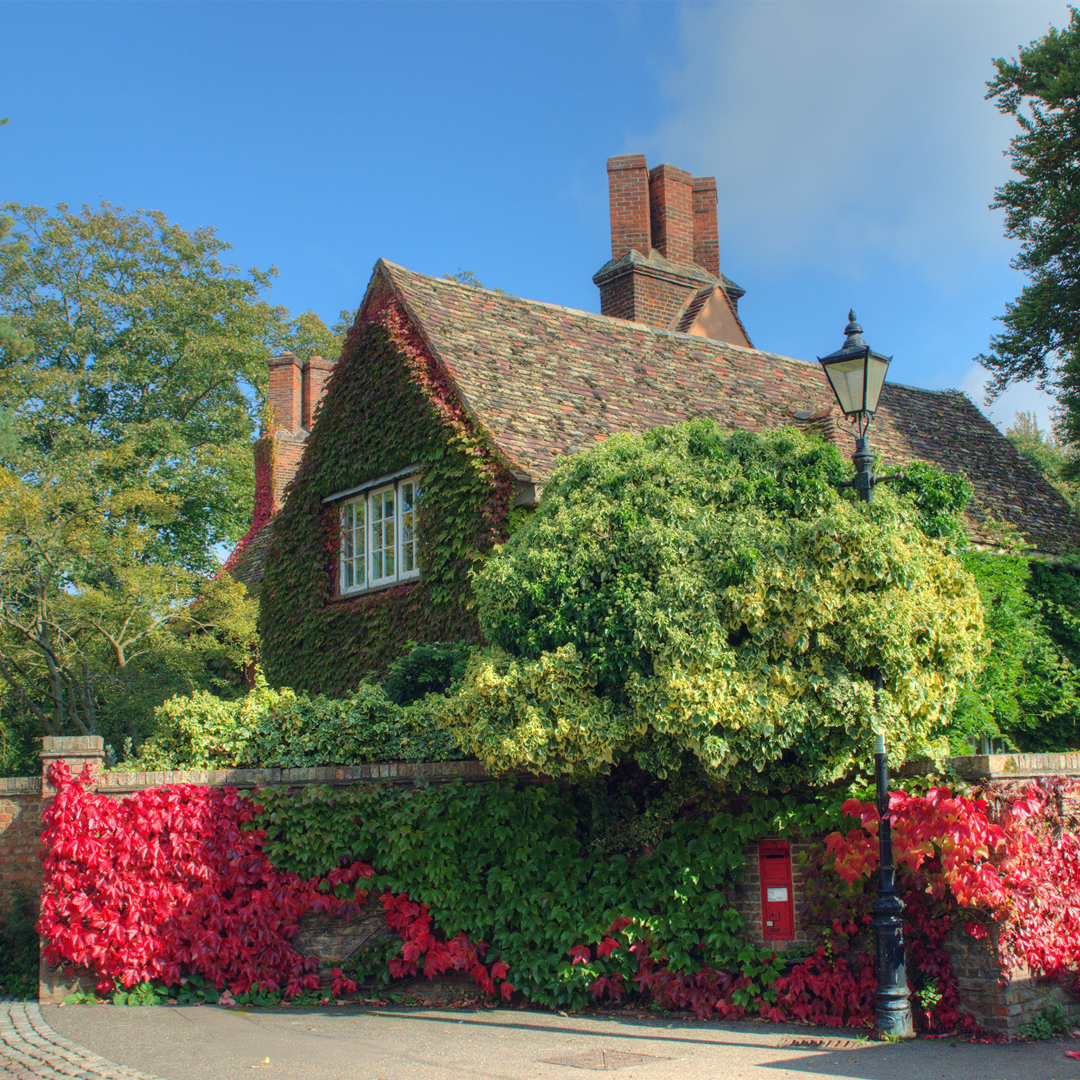 Grantchester
Tranquil Grantchester is a quintessentially English village, less than 3 miles (5 km) from Cambridge town centre. You can walk along the river Cam to find picturesque thatched cottages, the medieval Grantchester church, and several pubs. It is well-known for the Orchard Tea Garden, frequented by the Bloomsbury Group of associated English writers, intellectuals, philosophers and artists in the first half of the 20th century, including Virginia Woolf, John Maynard Keynes, E. M. Forster and Lytton Strachey. Further upstream, Byron's Pool is a popular spot for swimmers. If you have watched the Grantchester detective drama series on television why not visit the real thing.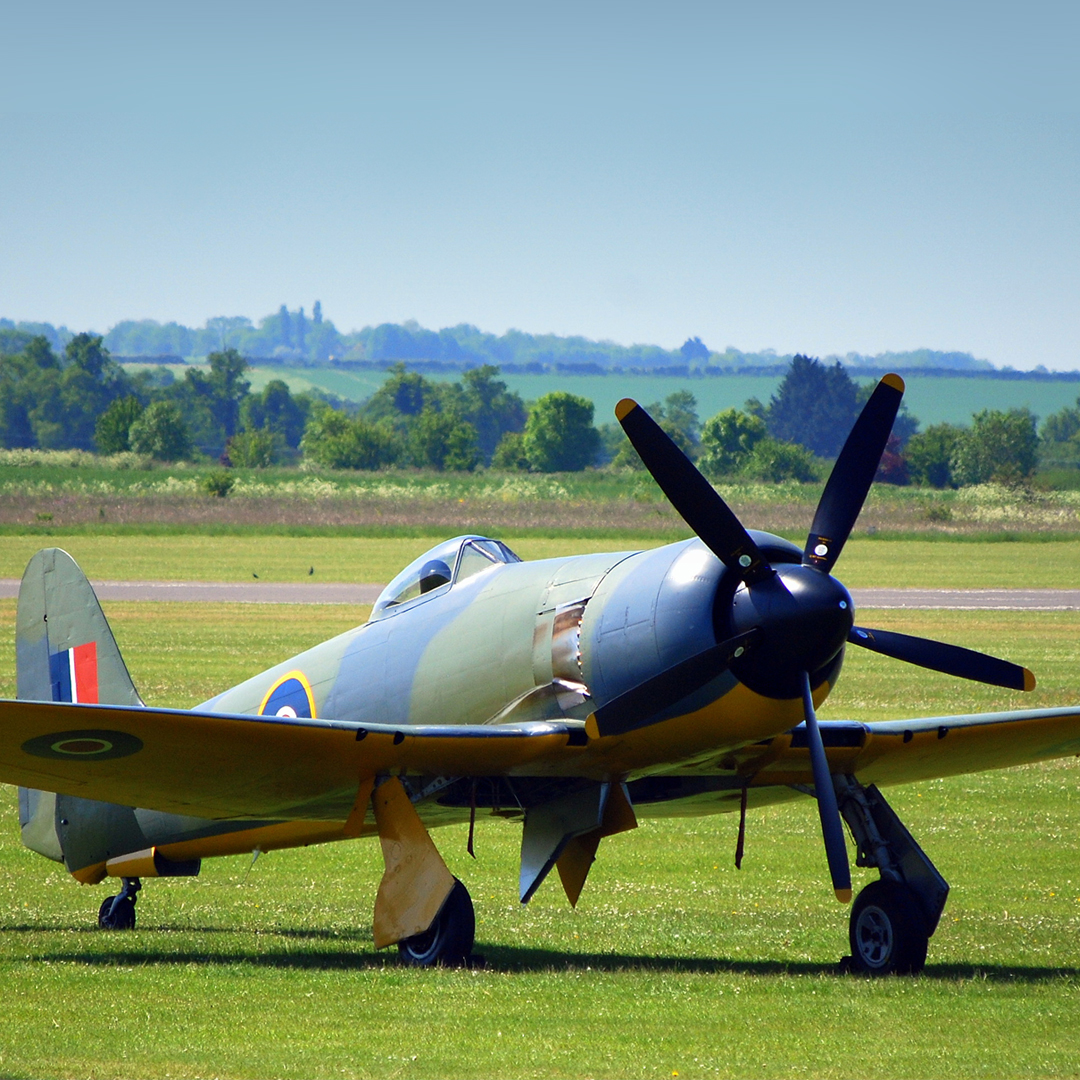 Imperial War Museum at Duxford
Visit Britain's largest aviation museum, based on the historic Duxford Aerodrome, just 10 miles (16 km) south of Cambridge. During the Second World War Duxford played a prominent role during the Battle of Britain and was later used by United States Army Air Forces fighter units in support of the daylight bombing of Germany. The site contains historically important buildings, aircraft and other machinery, as well as the American Air Museum. Duxford remains a working airfield and holds regular air shows throughout the year.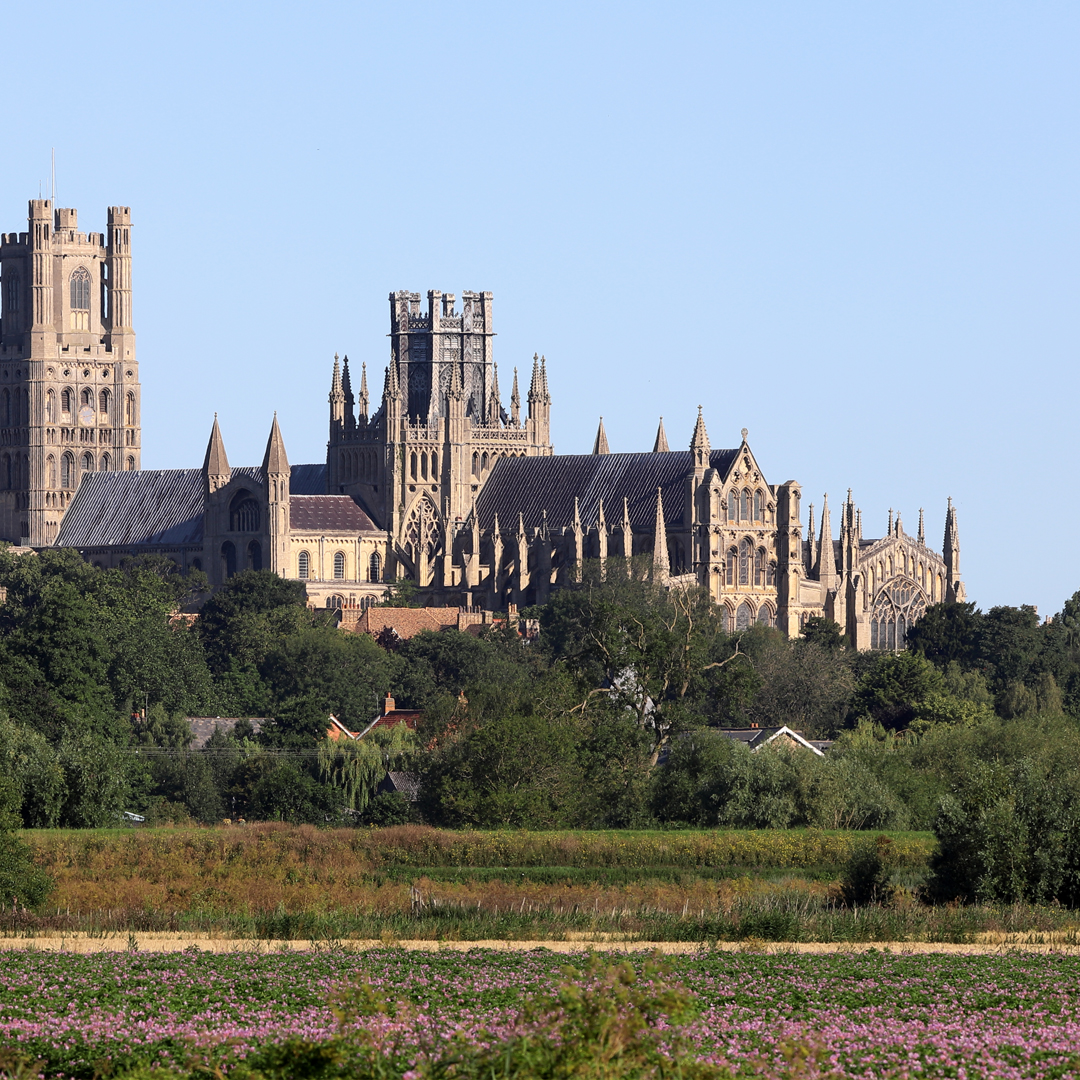 Ely Cathedral
Ely Cathedral is 17 miles (27 km) north of Cambridge in the town of Ely. The building dates from 1083 and was given cathedral status in 1109. Towering over the region, Ely Cathedral is known as the 'Ship of the Fens'. Inside the cathedral you can visit the Stained Glass museum, which holds exquisite examples of ancient and modern glass. A short distance from the Cathedral is the home of Oliver Cromwell, an alumnus of Sidney Sussex college in Cambridge. At the end of the Civil War he ruled the British Isles as Lord Protector from 1653 until his death in 1658. His family home has been restored to show how it would have looked in the 17th century.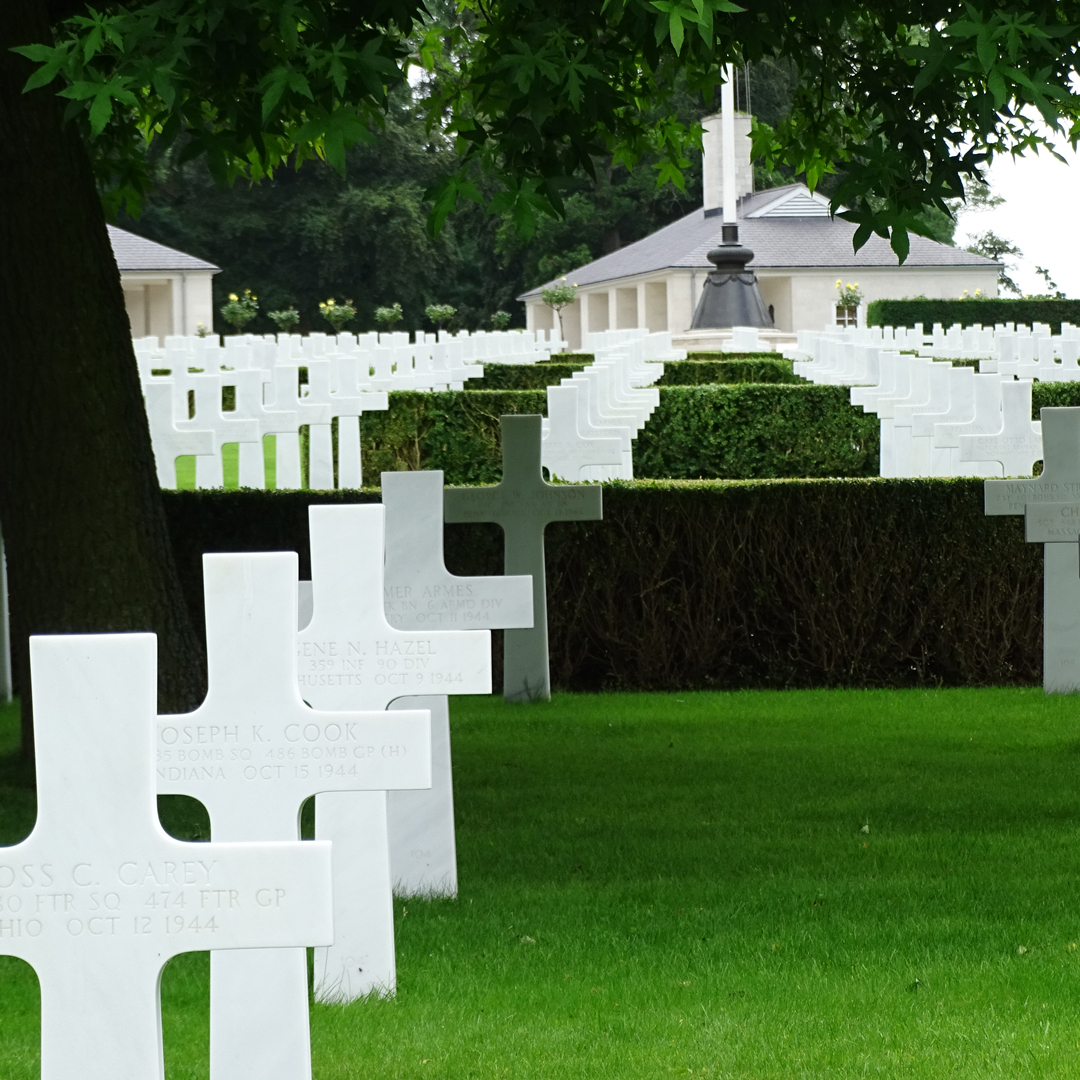 American Cemetery and Memorial
Cambridge American Cemetery and Memorial is a World War II American military cemetery, located 4.3 miles (7 km) north-west of Cambridge. Dedicated in 1956, it contains 3,811 American war dead and covers 12.3 hectares (30.5 acres). Cambridge American Cemetery is one of 26 overseas military cemeteries administered by the American Battle Monuments Commission. A visit to the Memorial and its Chapel is a very moving experience.
Book a tour
These are just a few of the amazing things to do in Cambridge.
Get in touch